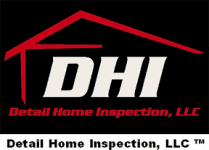 Detail Home Inspection, LLC, a home inspection firm serving Fort Worth, South Crowley and neighboring areas announce its newly Launched Website with 24/7 online scheduling, a list of all the services they offer, Sample Inspection Report and more.
More details are available on their website:
https://www.southftworthhomeinspection.com/
A premier home inspection team from Fort Worth, TX, Detail Home Inspection, LLC announces its newly launched website featuring user-friendly navigation with access to 24/7 online scheduling, making it easier for clients to book an appointment with the home inspection team. Clients can also view their sample home inspection report, client reviews, helpful video content, and most importantly, an extensive list of all the services they offer.
This new website also provides answers to common questions in its detailed FAQs section. It also showcases their wide service area and a helpful guide to avoiding blind inspectors, all of which can be found in the Info Section. A sample home inspection report is also made available to demonstrate the team's passion for being a home buying and selling advocate.
Detail Home Inspection has been serving home buyers and sellers from South Fort Worth, TX with over 25 years of combined real estate and construction experience. The quality and quantity of the services they offer are what makes Detail Home Inspection noteworthy as they provide Home Inspection, New Construction Inspection, Pre-listing Home Inspection, Commercial Property Inspection, Loan Construction Inspection, Lawn Irrigation System Inspection, Apartment Building Inspection, Outbuilding Inspection, Pier and Beam Foundation Inspection, Re-inspection, Septic Inspection, Pool and Spa Inspection, Waterfront Docks, Bulkheads, WDI (Wood Destroying Insects) and Wellhead Inspection.
As Texas State licensed professional home inspectors from Fort Worth, they guarantee a thorough application of experience and knowledge in pursuit of proving the best home inspection services. Every DHI report includes a summary highlighting and categorizing items that need attention.
Their topnotch Fort Worth home inspectors collaboratively evaluate and assess properties by spending 2 to 3 hours inspecting all aspects of the property clients opt to purchase- from roofing to foundation and all areas in between. They even recommend clients to come along during inspection so they get to see the actual conditions of the home first hand. Clients then get a clear, concise, full-color narrative report complete with photos within 24-hours following the inspection.
Detail Home Inspection guarantees 100 % satisfaction, stating: "We have an understanding of how residential and commercial properties are built. We have a passion for seeing them constructed properly … We'll alert you to any and all health and safety issues and maintenance needs of the home you're looking to buy. You are secured with your home."
Anyone looking for home inspectors in Fort Worth they can be confident about can get in touch with Detail Home Inspection, LLC at (817) 380-9207 or visit their website https://southftworthhomeinspection.com
Contact Info
Business Name: Detail Home Inspection, LLC
Address: 312 S Hampton Rd.Crowley 76036 Texas USA
Contact Number: (817) 380-9207
Email-address: info@d-hi.com
Website: https://southftworthhomeinspection.com